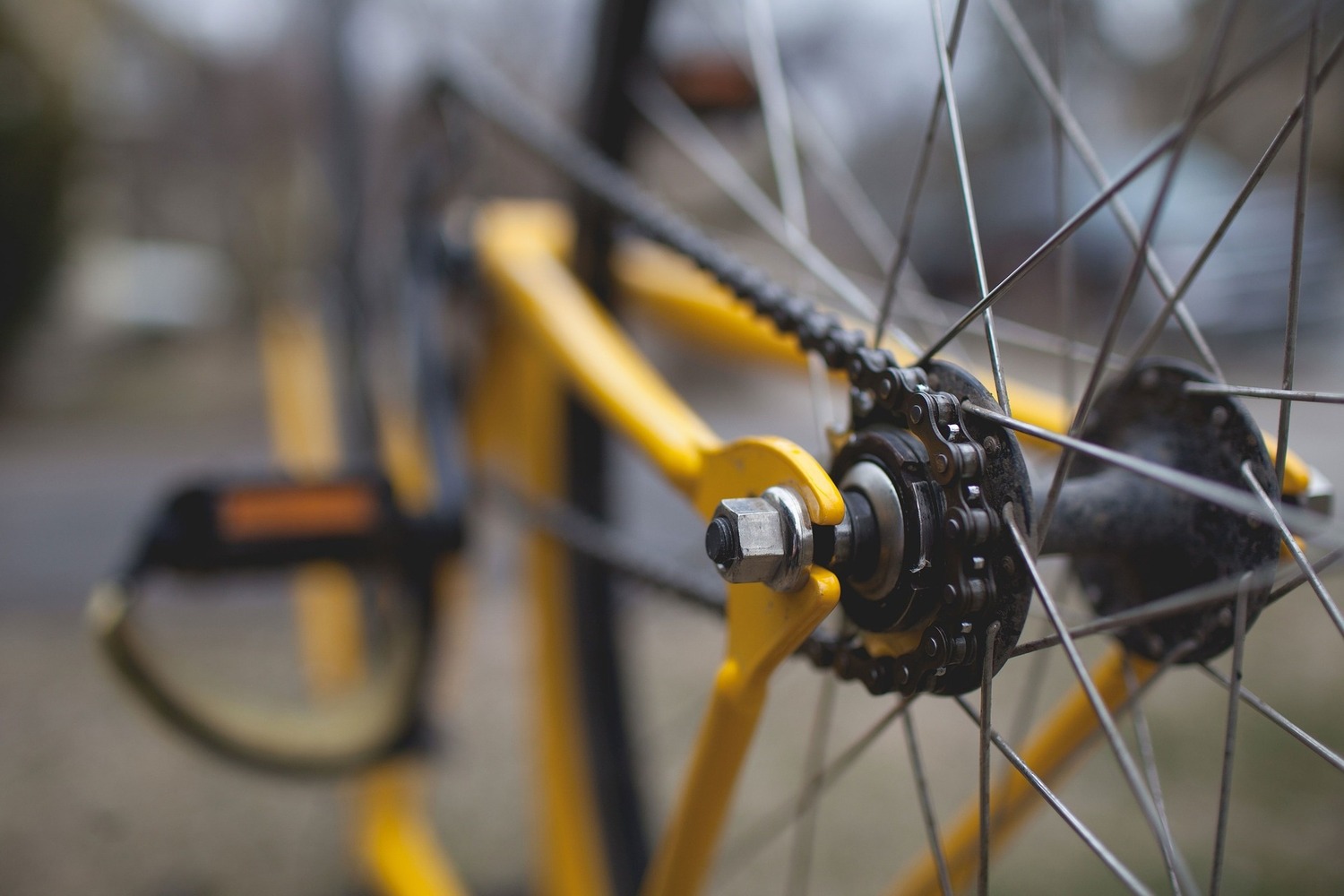 Transportation & Land Use
New Bedford's historic character is preserved while updating the transportation & land use network to reflect the needs for equitable accessibility to multiple modes of transportation, affordable housing, and active living spaces that foster community cohesion.
Transportation & Land Use
A connected and well-designed transportation and land use network helps us prepare for and reduce the intensity of climate change. To reach that point, NB Resilient has laid out four goals:
Improve, enhance, and connect the city's multimodal transportation opportunities.
Increase the use of pedestrian, bicycle, and transit as mode choice for local mobility.
Update zoning and building regulations to support climate readiness for existing and new developments.
Provide safe and affordable housing for all residents throughout the city that reflect the historical and cultural character of each area.
To learn more, read our Transportation & Land Use Fact Sheet and our Housing Plan.
Our built environment has a great impact on the amount of energy the City uses. NB Resilient seeks to promote sustainable development and redevelopment to ensure energy efficiency and green construction practices in our buildings. This action will examine current zoning and building codes and find opportunities to promote sustainable land development and the incorporation of additional resilience measures.
Greener, Cleaner Buildings
There are a number of green building certifications, which award certification based on metrics such as water and energy efficiency and the use of sustainable materials.
Energy-Efficient Transportation
GHG Emissions from Transportation
Transportation makes nearly a third of New Bedford's greenhouse gas emissions. Passenger vehicles account for the largest portion of the city's transportation emissions followed by light-duty trucks.
Energy-Efficient Transportation
New Bedford is committed to reduce the greenhouse gas emissions coming from the municipal transportation sector by 50% by 2030. Currently, 12% of municipal emissions come from the transportation sector (Source: 2019 data presented in the 2023 GHG Inventory Update). The City is working to green the municipal fleet by exploring clean fuel, transitioning to electric vehicles, and supporting anti-idling laws. As of 2018, there were 23 electric vehicles in the municipal fleet.
Multimodal Transportation
How New Bedford Gets Around
The US Census Journey to Work Survey covers the mode of travel people use to get to and from work each day. Not surprisingly, driving alone is most common with many New Bedford residents carpooling in 2021.
From previous years, public transit ridership is up and the number of people working from home is up as well. As more people have more flexible work options and the need to commute decreases, making sure they have transportation options for non-work trips will provide residents with more flexibility in their free time as well.
Source: US Census Journey to Work Survey 2021
Multimodal Transportation
A Walk Score is a measure of distance to nearby destinations and pedestrian friendliness. The higher the score, the more feasible it is for a resident to meet their needs for traveling to work, accessing shops and other services, and public open space without owning a private car. New Bedford's average walk score is 65 out of 100, with higher scores near the City center and lower scores as you travel farther from downtown.

Looking at how Walk Scores vary across the city can help us to prioritize where to invest and help the most New Bedford residents to thrive without needing to own a car.
Multimodal Transportation
The Blue Lane is designed to showcase New Bedford's commitment to bicycle planning for public health and outdoor recreation. The Blue Lane is a cohesive designation for the city's waterfront path from the CoveWalk and HarborWalk along the South End peninsula to the planned RiverWalk on the banks of the Acushnet River in the North End. Spanning the shoreline of the city as a signal to residents and tourists of a contiguous set of recreational pathways that allows travel along the entire New Bedford waterfront, connecting the attractions not only to local neighborhoods, but also to one another. The improvements along the waterfront allow visitors to New Bedford's spectacular water views as never before.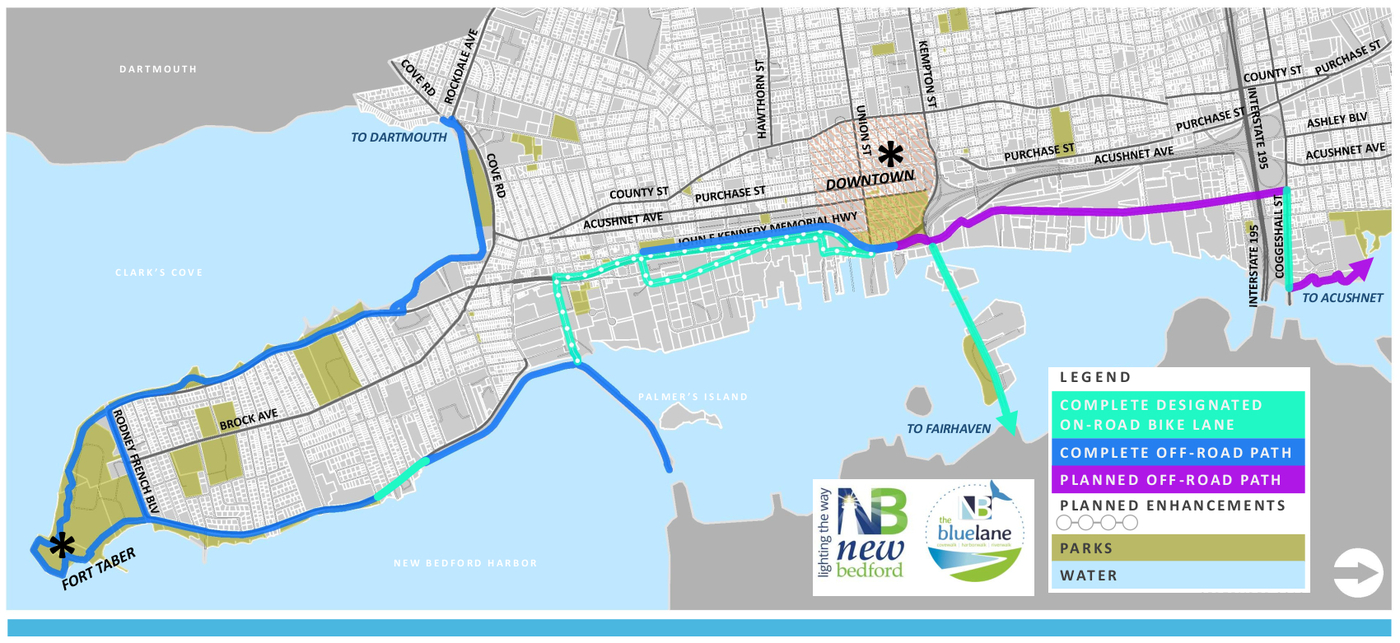 Reducing greenhouse gas emissions is something everyone can do! Here are some ideas.
---
Commit to minimize idling